to

be

the

best

games

quality 

agency

in

the

world
DAQA specializes in player-centric test programs, live quality operations and in-depth games research, providing custom built, technology-driven solutions for game studios.
Tailor Made Solutions
DAQA is the Concierge of Game Quality
Focus & Play Testing
Highly specialized and customized testing, designed to deeply assess the player experience and provide valuable, actionable data to tune and polish gameplay.
Scaled Beta Testing
Next generation scaled testing, delivered by a powerful, interactive data reporting system.
Live Quality Operations & Functionality QA
On-demand QA experts, comprised of elite staff members with extensive games QA experience. Specializing in live quality operations.
Player Research & Analysis
Deep analysis using cutting-edge tools and technologies to fully understand the player sentiment and experience.
Release Management
Leverage our in-house expertise in console, cloud platform, and mobile submissions to get your game to market hassle-free.
Quality Program Development
Building world-class, high performing QA organizations to meet the ever-evolving needs of game quality.
DAQA has crafted services that feature unique capabilities, delivered by an industry-experienced team.
The DAQA Difference:
High touch interactions with DAQA leadership, every step of the way.
Innovative, flexible services with no retainer fees or minimum contracts.
Custom-built solutions to meet the unique needs of each studio & project.
One-of-a-kind technologies that add depth and meaning to project outcomes.
Veteran test community, compensated above market.
Extensive experience transitioning to and managing live quality operations.
Interactive, configurable real-time data reporting.
Contact Us to learn more.

DAQA supports clients in building the required foundation of industry leading global production operations, with the future-proofed ability to scale and flex as your studio requirements grow.

Executive Counsel
Providing analysis and strategy to studio quality leadership to apply right fit solutions.

Studio Enablement
Hands on evaluation, planning, and implementation of quality and test services.

Team Empowerment
Providing complimentary systems, processes and best practices to enhance game studio QA capabilities.
Case Study
Global Marketing & Brand Management Company
Conducted 500-person player research studies, with participants across North America and Europe, with highly targeted player cohorts. Performed in-depth data-centric analysis, including surveys panel discussions to evaluate game concept appeal and viability. Assessment of visual concepts, in game assets, marketing copy, and stack ranking of core game features, as well as pricing analysis for F2P assets. Comprehensive written report, including interpretation of player data, product recommendations, and market positioning
Case Study
Global Game Publisher
Performed series of focus tests on each published title during development phase. Delivered in-depth data analysis on usability, difficulty curves, game controls, story arcs, and general design/gameplay, augmented by player recordings. Worked directly with development teams to implement recommended design updates.
Case Study
Multi-title Self-publishing Company
Large-scale, global beta testing for multiple AAA multiplayer titles on current and next generation consoles as well as PC. Identified, triaged, and determined root cause of multiple critical blocking issues before games were released.
Case Study
Multiplayer Online Gaming Platform
Performed weekly massive-scale multiplayer online beta tests of >1,000 players. Customized analysis and reporting provided gameplay feedback as well as connectivity, matchmaking, and stability data.
Case Study
Live Mobile Game Studio
Deployed dynamic and skilled Fire Teams prior to each monthly live game release. Identified critical defects and quality issues, allowing for a smooth launch of live content.
Case Study
Indie Game Publisher
Ensured clean, successful launch of live game, provided tailor-made end to end solution relating to beta and live-ops testing. Proposed solution included set-up, remote team management, platform and data analysis, providing a holistic view of player-related live quality issues. Solution enabled robust, efficient live-ops QA once the game was live and fully operational.
Case Study
Licensed IP F2P Studio
Complete QA transformation on behalf of studio leadership, including long-term vision and road map. Provided full quality program implementation for test process & coverage, mapped workflows, defined team set-up and structure. Recommendation then operationalization of best practice for all quality disciplines including console certification, device performance testing, live-ops QA, localization QA, third party QA and computer assisted testing/test automation.
Case Study
AAA Action/Shooter Studio
Evaluated internal QA group pre-acquisition, providing actionable recommendations to the executive team on future state and structure.
DAQA is a team of game industry veterans, who understand the unique challenges faced by game studios to launch and maintain hit games.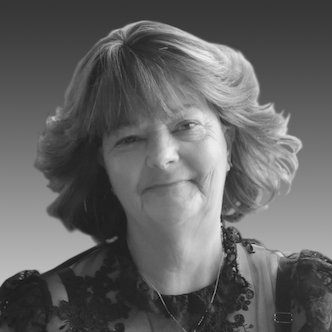 Faye has a long history of management, being a leader in the restaurant industry for 30+ years, in stores earning over 100 million in revenue, and even meeting Dave Thomas!
Faye has a long love of games, having actually met her husband online, and mostly plays puzzle and strategy games. She joined DAQA a year ago and in addition to managing DAQA's HR needs, she is also one of our Project Leads, with a specialization in mobile tests.
When not working, you will find Faye working on a puzzle, gardening, or spending time with her family; husband, two daughters and two sons...and way too many cats!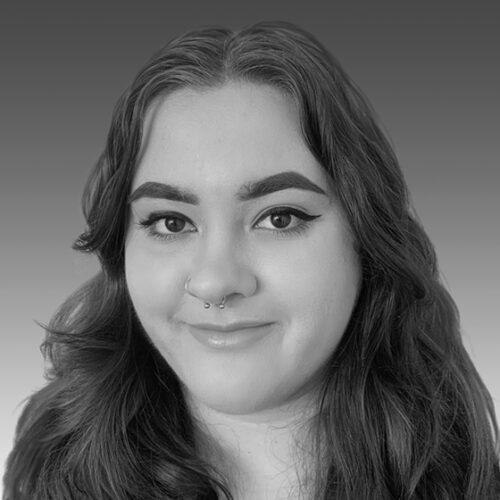 Selena's love for video games brought her into the world of quality assurance. She is a champion at QA, with over six years' experience under her belt. She has tested many types of games across all platforms including phones, tablets, consoles, and PC.
As part of the core team at DAQA, Selena leads projects, writes project reports summarizing player feedback, reports game defects, and performs data analysis of trends that occur during testing. Selena holds a Foundation Level ISTQB certification which augments her experiences in DAQA.
Selena attended community college and received an AAS in business, as well as a certificate in professional baking and cake decorating.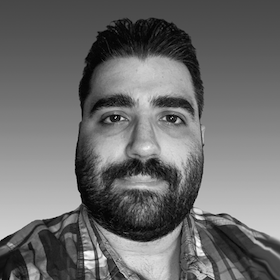 Andre's 10+ years of Remote QA experience and years of Computer Science study have led him to find good company in DAQA's technical, talented, and experienced team.
As a lifelong gamer whose earliest memories go back to the NES and BBC Micro, his interest is in gaming as an industry and storytelling medium.
He looks forward to the technological and narrative innovations that are still to come in this rapidly-evolving industry and assisting game developers in navigating new challenges and exploring exciting possibilities.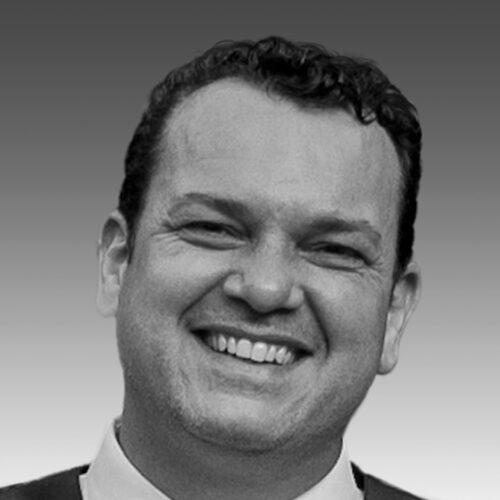 Jon is a 20-year veteran of the video game industry, with a distinguished career focused on Quality Assurance and production.
As the founder of the QA department at SquareSoft, he led teams on such franchises as Final Fantasy VII–XI and Kingdom Hearts. Highlights of his career include a 98% success rate on all first-time submissions to SCEA for the Final Fantasy series (VII-X) as well as additional titles submitted from 1996-2002.
Jon also founded the QA department at Sammy Studios where, in addition to managing QA, he created internal and external Focus Group programs for evaluating titles in development, and coordinated testing schedules with production teams and assets for the PR and Marketing departments. In addition, Jon was handpicked by the Sammy Studios CEO to direct and manage a core team of six production staff while also maintaining his role as the Senior QA Manager.
Above all, Jon embraces opportunities that enable him to, "Help when I can, where I can," as this is his core philosophy.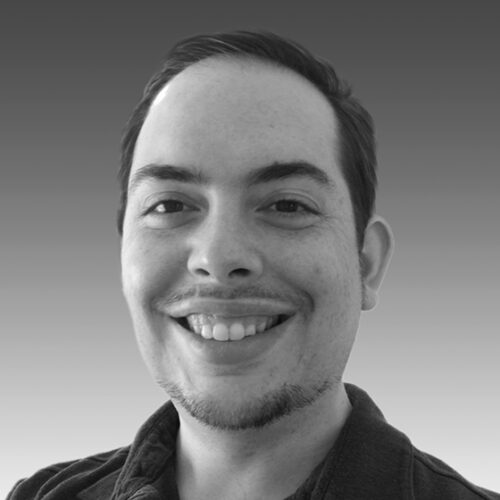 Adam Testerman is a software engineer with over 10 years of experience developing websites, apps, and games of all kinds. His love of video games has proven beneficial throughout his time with DAQA tests, while his skills in programming continue to produce tools for DAQA's clients.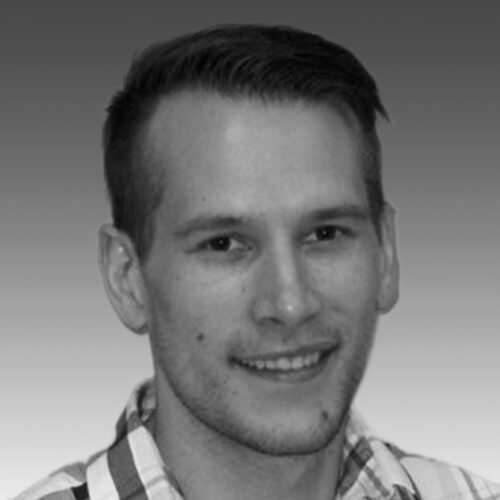 Customer service and account management professional, with 20 + years of experience across multiple Fortune 500 Companies, including management of multi-disciplinary teams of varying sizes.
Grant has enjoyed gaming from the Atari 2600 system to the current generation of consoles, testing games for the past 15 years. He graduated with a B.B.A from Northern State University.
Grant is a car enthusiast and regularly participates in the annual SEMA convention in Las Vegas.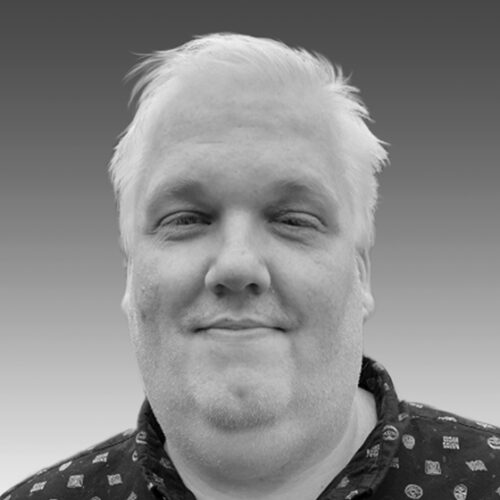 Tim Hudson is a data analyst and program manager with experience working in Fortune 500 companies.
Professional highlights include leading the DSL rollout for Earthlink in Washington State and Oregon. Managed Tier 1 and 2 support for AOL, Lexmark, and Stream Global Services for corporate clients.
10-year beta QA tester for numerous game studios. A+/N+ certified, with extensive knowledge of data automation, analysis, and real-time reporting tools.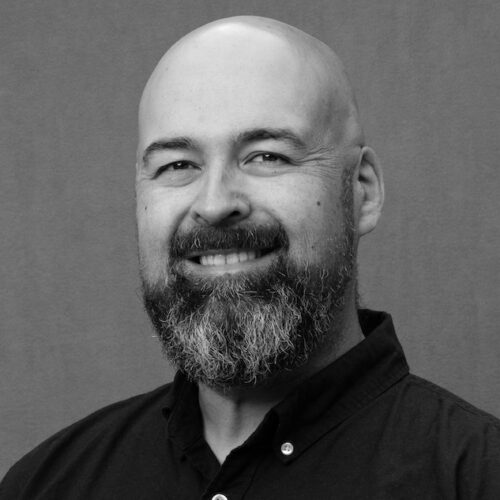 Game development professional with a career spanning over 20 years of shipping critically acclaimed titles across multiple platforms. Career highlights include Head of Studio for a groundbreaking blockchain game company, VP of Product for a patented mobile health technology platform, and Executive Producer at Zynga for FarmVille and Texas Hold'em Poker. He was also Head of Operations for LucasArts, working primarily on Star Wars branded titles.
Devin managed quality assurance for multi-platinum console sports games at Electronic Arts Canada. Whilst there, he also set-up the QA computer assisted and automated test program, which was widely adopted across all studios globally.
He taught the QA course for the Vancouver Film School's prestigious game design program. In addition Devin is an Agile and business Coach for various software startups, a Certified Scrum Master and Product Owner.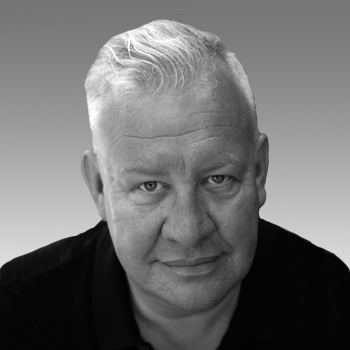 Founded DAQA and has over 20 years' experience in the video games industry primarily in global production support BPO. As a co-founder of Babel Media, he took the company from concept to being one of the largest game multi-service providers.
At DDM, he set-up up a virtual services network for self-publishing AAA game studios. Then at VMC he took responsibility for business development and account management for games and entertainment.
Having signed, grown and managed $100m's of production support deals for QA, localization, player support and external development, Ben has an intimate knowledge of industry best practices through his work with some of the most prominent names in the industry.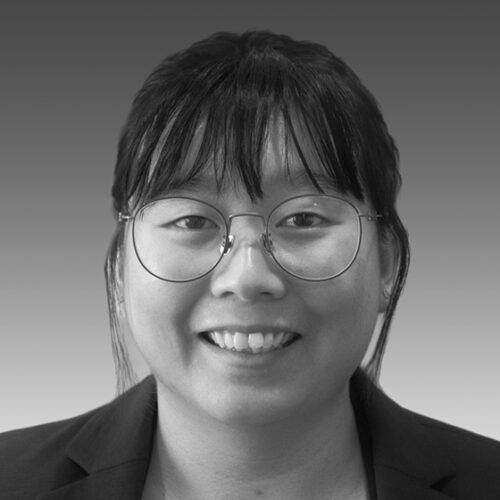 Lien is a user experience designer and a project lead for DAQA.
She crafts thoughtful products by listening to people and designing inclusive solutions to enhance their experiences. On her off hours, she applies her design and user research skills to her beloved hobby, games. It's her passion to make games accessible, fun, and approachable to everyone from all walks of life.
As a team lead, she loves diving down into data and feedback from testers regarding their experiences as they play the latest project. Synthesizing player feedback, frustrations, pain points, and accolades is always a highlight for every project she works on.
Outside of work, Lien surrounds herself with cute things such as Sumikko Gurashi, marine animal plushies, and Pokémon. She also watches an unhealthy amount of cute bunny videos.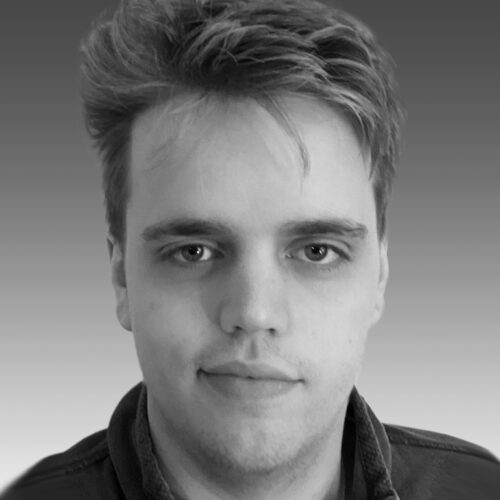 A qualified remediation biologist who transferred out of the field and into the games industry.
With a broad depth of experience in QA testing over many years, Mark participated in or led the testing of over 35 game titles.
An avid gamer himself, Mark joined DAQA in Spring 2020 and has since developed a range of core skills relating to project coordination, documentation and community management.
He has a passion for cultural heritage and cooking, which lends itself to a strong focus on quality, experimentation and exploration.
Andromeda has been breaking games as QA professional for over a decade, working across all platforms and genres. As a DAQA Project Lead, they have led or participated in every type of project, including interfacing with client game studios with much acclaim.
A passionate lifelong gamer, few things make them as happy as deploying their detail-obsessed mad genius brain, and almost inhuman level of tenacity, to hunt down and document obscure game breaking bugs.
In addition to being a gamer, Andromeda is also: a Lambda Literary Award nominated writer; a chronic Dungeons and Dragons addict; a musician; a martial arts instructor; landscape photographer; and proud parent to a giant bunny, whom they will enthusiastically show off cute photos and videos of to anyone that doesn't tell them to stop.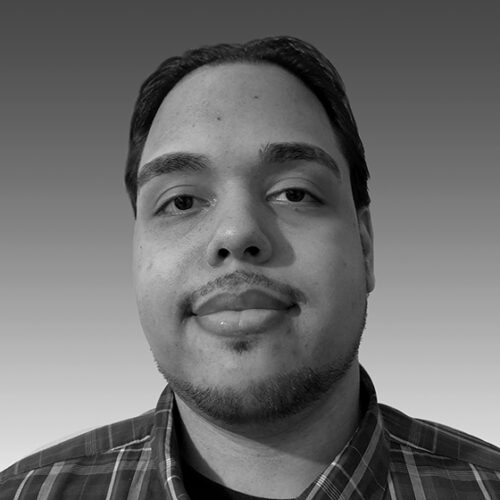 Brismal is an avid fan of video games and has been since he could hold a controller. That love for gaming translates well into the field of quality assurance, where he always strives to make games the best they could be. Since joining DAQA in 2020, Brismal has testing and leading projects of various sizes and developing best practices to guide the DAQA tester community.
With nearly 5 years of QA experience on phones, tablets, PC and multiple consoles, Brismal continues lend his expertise as a member of the DAQA core team.
In his spare time aside from gaming, he enjoys watching animated shows, reading mysteries and generally being interested in the world of technology as a whole.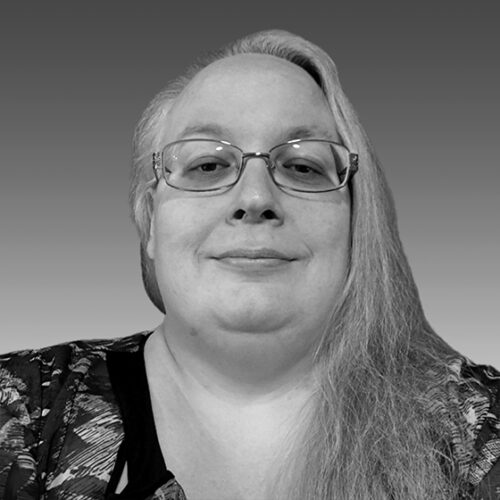 Allison has a passion for gaming that began with the NES and has only grown as games and the industry itelf has expanded since. Beginning her work in QA back in 2014, it wasn't until joining DAQA that she found her greatest passion for QA and game testing.
She joined DAQA as a tester, but with the encouragement from leadership, Allison moved to being a Senior and Lead tester, to a Community Moderator, and then became part of the Core Team.
When not working on a project. Allison can be found indulging one of her many hobbies including reading, writing, music, cooking/baking, and multiplayer gaming.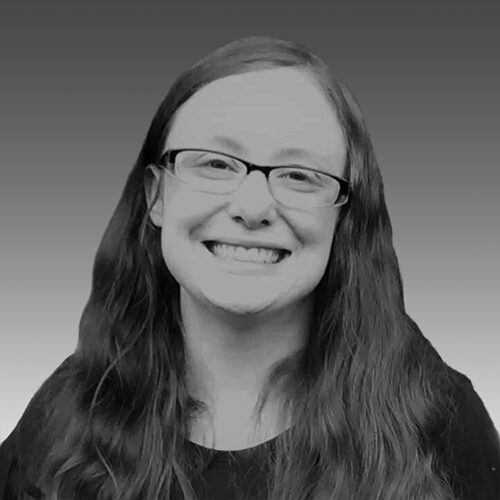 Video games have always been a central and integral part of Ashley's life, from childhood onward. As an individual on the autism spectrum, video games not only provided an escape from a world that can sometimes be quite overwhelming and confusing, but it also helped her to relate to and understand the world and people around her more. Fond, vivid memories of arcade, PC and console games are permanently entwined with each stage of her life.
Joining DAQA in 2020, Ashley discovered an inherent passion for testing and eventually leading others in testing. She advocates strongly for accessibility in video games and hopes to set an example that autistic adults can be unique assets in QA testing.
Other than video games and video game history, her hobbies include cooking, writing, watching horror movies, playing board games, and voice acting. Her greatest love above all else is her family, which includes her husband, two daughters & many cats.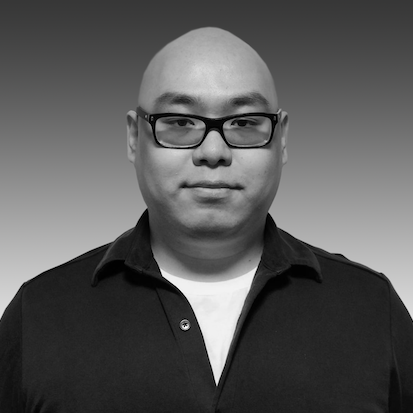 Kyle is an experienced QA tester with a keen eye for detail and a strong understanding of game design. Currently working as a Technical Test Lead for DAQA, he works alongside his team in performing technical testing tasks whilst also supporting them to foster a positive work environment.
Focusing his passion for gaming, he lends his experience to his work to discover and report issues, or provide feedback on gameplay improvements. Nothing brings greater joy than to see his input improving clients' games and seeing the reactions from players when those changes are implemented.
Aside from games, Kyle's hobbies are watching TV shows, reading, and taking care of his pet turtle.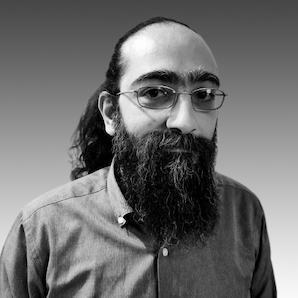 Chris is a seasoned gamer with a talent for breaking things that combined those expertises into a skilled QA Tester. With over a decade of experience in the gaming industry, Chris has worn multiple hats, including game developer and game reviewer-journalist.
With his combined passion for gaming and his aptitude for finding bugs and glitches, he joined DAQA in 2022 as a Technical QA Tester. He is also a musician, skilled in both vocals and guitar. He is always eager to connect with fellow gamers and share his wealth of knowledge about the industry.
He can also be found indulging in his love for reading fantasy novels or hosting DND sessions as a DM.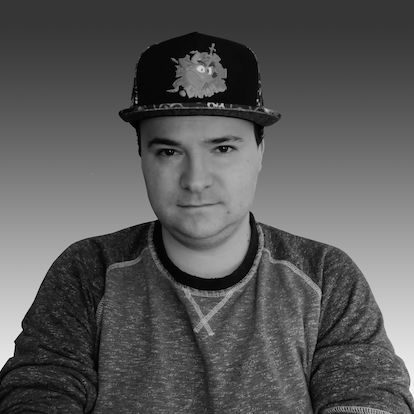 Since 2013, after moving out of standard education, a college IT course led Dan to an Intro to Games Design university program.
Afterward, he started work in the games industry performing in-house QA testing for PlayStation and Housemarque, providing QA services for partners such as Ubisoft, Microsoft, Capcom and has been working with DAQA on multiple test projects since 2021.
Outside of work he tries to keep busy with a multitude of hobbies, including singing and with an amateur band, writing about games and researching/archiving video games industry history, and trying to fit in playing as many games as humanly possible.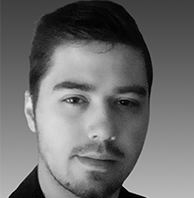 Martin has been a QA tester since 2016 and has been with DAQA since 2021. He has contributed to many AAA games and has gathered a lot of experience throughout the years.
Outside of work he is an avid gamer. He enjoys playing the newest titles, as well as kicking back with some old-school games from time to time.
He studied Economics at university, but his heart is well and truly in the games industry. He very much enjoys having the opportunity to see how games function from the inside and contributing to their development as a Functional QA Tester.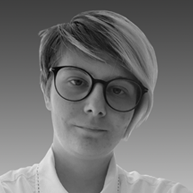 Sammy has worked as a QA Tester for 6 years but has been playing and making games for much longer. Her interest in working in games began when she was very young, making games in Roblox, She then moved into community management, co-owning one of Eastern Europe's biggest Minecraft servers, and administrating popular Roblox games – such as Shark Attack.
She graduated university with a degree in economics, human resources and tourism, and well as undertaking extra studies into C# programming. She has also developed her English language skills to a professional level.
Sammy's mantra is that if you believe in something and work hard for it, you can achieve it. She loves challenges, hard work and any opportunity she can grab to improve herself.
In her free time, she loves making friends from around the world through gaming and online communities, learning new languages, gaming, watching horror films and reading horror books, and buying retro furniture.
Her dreams are to become a QA lead, and to write a horror novel worthy of Stephen King. She is also the proud owner of two amazing dogs that she loves endlessly.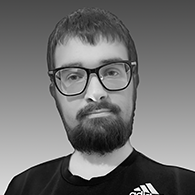 Teo joined DAQA in 2022 as a functional QA tester, bringing with him a wealth of technical knowledge and expertise to the role from his degree in Computer Science.
He is committed to ensuring that all software systems meet the highest standard of quality and that all clients are provided with the most exceptional experience possible.
When Teo is not working, he enjoys a range of hobbies and activities. He is an avid runner and swimmer. In addition to physical activities, he is also a keen PC gamer and enjoys tinkering with his computer. Always on the lookout for ways to explore and discover new things, Teo enjoys driving his car to new destinations or simply exploring the latest advancements in technology.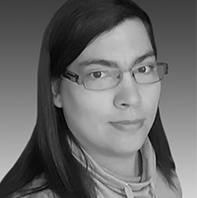 Artemis is an avid MMORPG and MOBA player with many years of experience testing and breaking games and hardware.
She loves to put her time and effort into ensuring that the functional QA she provides is as high tier as possible. She joined DAQA in 2022 and is excited to continue with a future in functional QA.
Outside work, Artemis is an avid VR enthusiast, huge JDM fangirl, and simply loves gaming for what it is. You can often find her playing survival games, MOBAs, or MMORPGs, grinding endlessly.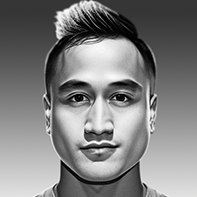 Garry has over a decade of experience as a Business Executive and Operations Manager in the Fortune 500.
Prior to DAQA, Garry cultivated some of the top business relationships at Apple, generating multiple Ovation Awards. He also oversaw globally recognized events including the iTunes Music Festival's, "Celtic Connections".
Within gaming, Garry has contributed to over 50+ AAA game titles, across multiple roles such as Tester, Lead, Community Moderator, and Quality Assurance Engineer.
His academic achievements include an Executive MBA from Quantic School of Business & Technology, and a BA (Hons) in Commercial Music, from The University of the West of Scotland.
An advocate for the community, Garry received The Queen's Award for Voluntary Service (equivalent to an MBE) for his former service as a Firefighter, and more recently served as the Executive Competitive Team Manager at the University of British Columbia's Esports Association.
Originally from Scotland, Garry now resides in North America, where he continues to leave his mark on the industry he loves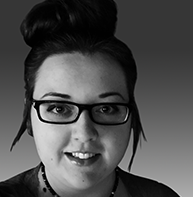 Working as a professional since 2016 while obtaining degrees in both technical writing (B.A.) and usability engineering (M.Sc.), Hayley has experience in product management, game UX research, and a variety of technical writing roles both in the US and Germany.
Starting at DAQA as an FQA tester in late 2022, Hayley has come onboard full-time as a functional QA tester and discord moderator — leveraging her game UX insights and technical writing abilities to help support the DAQA team with quality assurance.
Outside of work, Hayley enjoys playing video games with friends and spending time with her dog and two rabbits.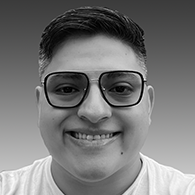 Oscar has been an avid gamer for as long as he can remember. He started playing Mortal Kombat with his dad on the Sega Genesis at probably too young of an age. Since then, he has always wanted to play the latest and greatest games as soon as can get his hands on them.
He has long enjoyed taking part in every open and closed beta/alpha he can get into - which was how he got his first introduction to games testing. His first professional testing experience was in 2014 and he became a full time FQA Tester for DAQA in early 2023.
His favorite games of all time are Metal Gear Solid and Halo. When he is not working or gaming, he love to watch movies and noodle on his guitar.
Born into US Airforce and raised on various military installations, Mathew was exposed to the marvels of engineering and aeronautics at a very early age.
He has excelled at art, science and engineering since his childhood. This led him into his first career in computer hardware, where he went on to becoming a master of building and repairing computers, electronics and all manner of industrial devices for companies such as Dr. Pepper.
Tragically, a severe injury resulted in Mathew being forced to retire from on-site maintenance & engineering. The skills he had gained, however, alongside his natural eye for detail and relentless drive opened the doors to a second career, this time in games QA.
Mathew has worked full time for DAQA as a FQA tester since 2022, where he has been an invaluable asset to the team.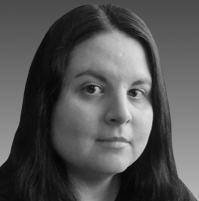 Ever since she was taught how to set up a Commodore Amiga at a very young age, video games have been a hobby, passion, and obsession throughout her life. It gave her the means of escape from the real world to immerse herself into another.
Her studies were in Art & Design, Music, and Graphic Design. After that she decided to follow her first passion by studying Computer Games Design & Production. Even though she had some experience in QA from her teenage years, it was through post-education that she got in to QA testing professionally since 2017 and has built a reputation for finding bugs in games.
Outside of QA testing, Maxine enjoys the company of her friends and breaking more games (mostly) unintentionally. She also enjoys exploring software and hardware of computers, learning new skills, cooking/baking, and DIY.
Joel has always been passionate about his Tri-force: Helping those around him, entertaining people and his love for videogames. Joel is a firm believer in ''choose a job you love and you never work a day in your life'', which is reflected in his job history.
With over 6 years of experience as Quality Assurance Tester and Community Moderator, he has found his home away from home working at DAQA,
and continues to be stubborn about the use of punctuation.
Besides DAQA, Joel firmly enjoys work as a Voice Over Artist and Actor (with an ultimate goal to voice video game characters), as well as his volunteer project in which he brings local youth together, teaching them to co-operate and interact with each other through the use of card and board games.
Get In Touch Today
Find out how DAQA can help your studio succeed!